Chinese ink painting is one of the oldest continuous artistic traditions in the world, emerging in Tang dynasty China. As it has been developing , Chinese ink painters tried new ways and new possibilities  in modern times.
         Contemporary Ink Art deeply rooted in its diverse traditions and locations, but at the same time an art totally open to the winds of difference and change. It combines contemporary painting with the ancient art of calligraphy, traditional Chinese landscape painting, and figurative sketching.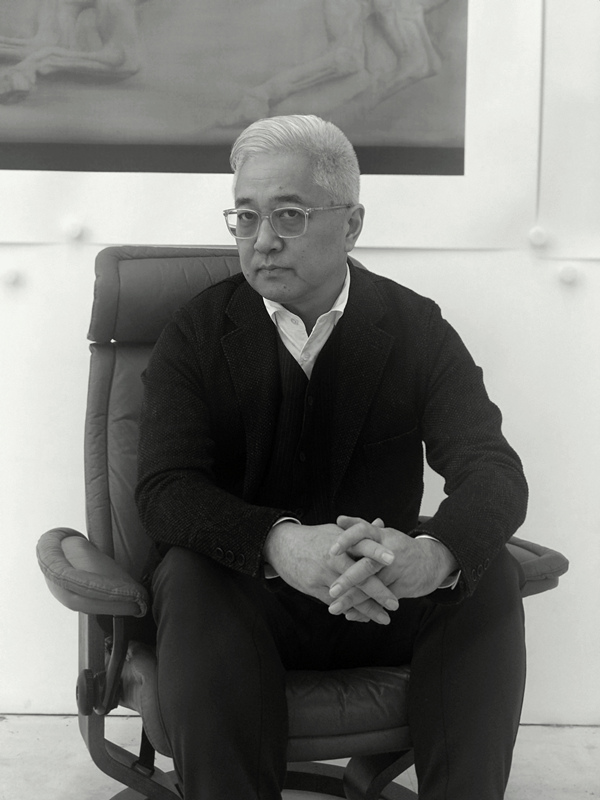 artist: Lei Xu
         Born in Nantong, Jiangsu, China in 1963, Xu Lei graduated from Nanjing Arts Institute . He is the vice president of  Chinese Hue Art Association , currently works at the Creation Research Centre of China Art Academy . Xu Lei is a representative painter of China's "New Hue Art Painting School".
         He has held solo exhibitions in the National Museum of China, Suzhou Museum, Today Art Museum in Beijing, as well as galleries and institutions in New York, Madrid, San Francisco, London, and Hong Kong. His works are collected by the National Palace Museum, Shanghai Art Museum, Jiangsu Provincial Art Museum, Suzhou Museum, Hong Kong M+ Art Museum and other public and private collections.A piece of his work is selected by Chateau Mouton Rothschild for use on its label for the vintage 2008.
         From Xu's works ,we can see the converse between two half-horses, one reminiscent of the symbolizations of Tang and Song China, the other memories of ancient greek and roman types, one static and hieratic, the other in an impetuous cavalcade, one in the elegance of lines and shades of colors, the other concentrated in the impression of volumes of a bas-relief.
         Xu Lei is a rare painter. He's a painter who lets his paintings not only speak for themselves, but also think by themselves. He shows us how images think on their own. How they can make themselves independent from the viewer and even from the painter.

《倪瓒和达芬奇》(Nizan He Da Fenqi)
Nizan and Vinci 146×50cm  Ink and color on paper 2019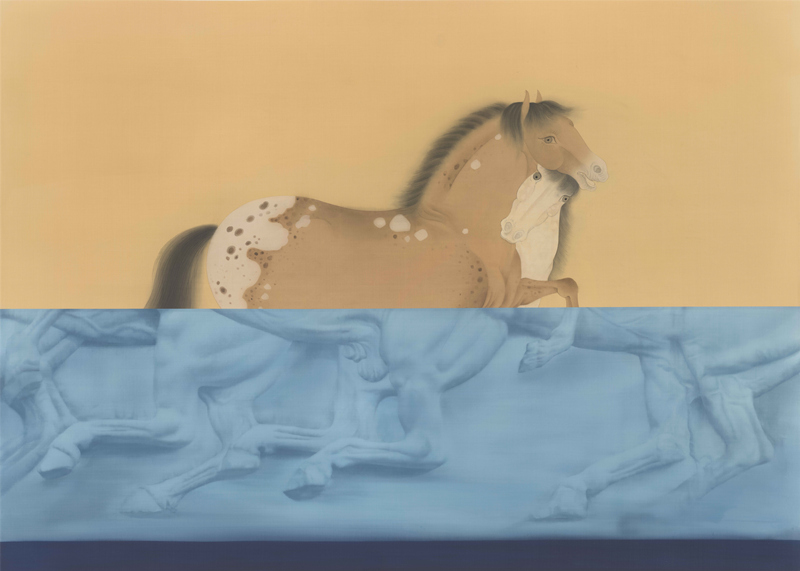 《互行-2》(Hu Xing)
Interact Shapes 2  106×149cm Ink and color on silk 2017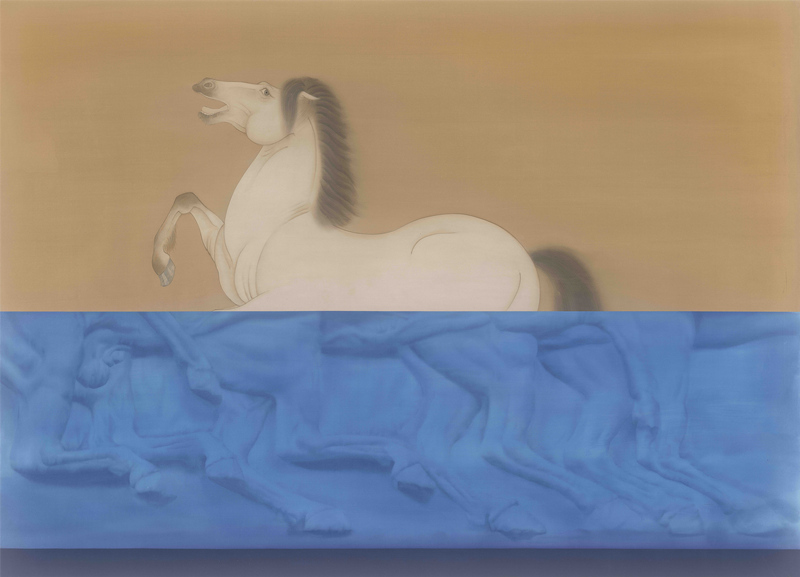 《互行-3》(Hu Xing)
Interact Shapes3  106×147cm  Ink and color on silk 2017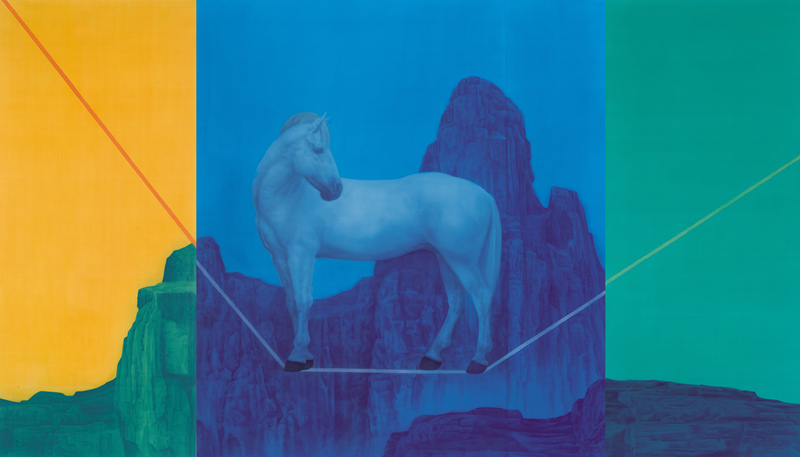 《如梦令》(Ru Meng Ling) 
Dream on Wire 263×460cm  Ink and color on silk  2015

《互山-1》(Hu Shan)
Interact Mountains 1  61.5×210cm  Ink and color on paper 2017

《互山-2》(Hu Shan)
Interact Mountains 2  61.5×204cm  纸本 Ink and color on paper 2017