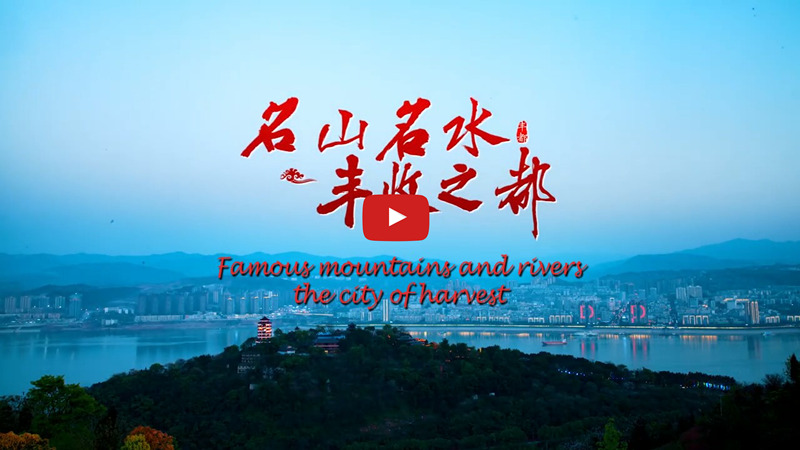 The Yangtze River is surging forward with great momentum, which created a vibrant and profound river civilization. When passing through Fengdu County, the river leaves the most magnificent part, Fengdu, literally County of Harvest.
With beautiful landscapes, vibrant culture and natural resources, Fengdu is on its way to building an international tourism county as well as an essential ecological part in the upstream of the Yangtze River.

Nantian Lake
Beautiful Landscapes
The Yangtze River, running through Fengdu for 47 kilometers, divides the county into northern and southern parts. Three secondary tributaries–Long River, Bixi River, and Quxi River intertwine with four mountain: Mount Huangcao, Mount Jiangjia, Mount Fangdou, and Mount Qiyao.
Nantian Lake
Nantian Lake scenic area located on a mountain has uncovered the mysterious veil and opened to the public. Many beautiful spots such as Lakeside Park of Nantian Lake, Paradise Valley Forest Park, and Cormorant Pond Tiankeng Wetland Park, all make the lake an eco-leisure resort for forest sightseeing, mountain sports, summer resort, and skiing.
Xueyu Cave
Xueyu Cave was discovered by a local villager, who fell off into the cave accidentally when looking for lost sheep by the riverside in the spring of 1997. Its name Xueyu in Chinese means snow and jade, and it was acclaimed as an incredible underground city of ice and snow.
According to research, the cave started to grow around 80,000 and 55,000 years ago, and sediments inside it grew 33 mm per hundred years, way faster than average 1mm in a century.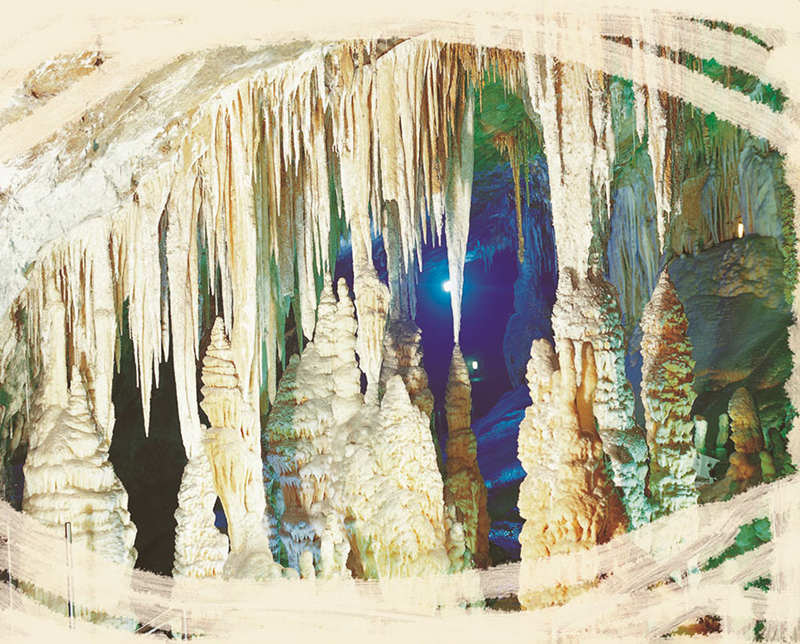 Xueyu Cave
Rich Culture
Fengdu attracted many famous people in history, and Bai Juyi, Li Shangyin, Su Shi, and Lu You are household poets in the country. The relics of the Soviet government, the vast courtyard of Xiaoguanshan, the white deers on Shuanggui Mountain singing at night, and the cornices of Wuhuo Temple are always telling the world the glorious history of Fengdu.
Yandunbao relics
In the early 1990s, the commencement of the Three Gorges Project provided an opportunity for paleolithic archaeology in the vicinity of the Three Gorges region. At the end of 1993, the Institute of Vertebrate Paleontology and Paleoanthropology, the Chinese Academy of Sciences, and Chongqing Natural History Museum jointly established the paleolithic archaeological team in the Three Gorges region. Moreover, Yandunbao relics were discovered in March 1994 in Fengdu.
After identification, Yandunpu relics, about 100,000 years ago, belong to the early stage of the Paleolithic Age, and they are the earliest ruins discovered in Fengdu. Because of its high research value, Yandunbao relics were rated as the best among ten National Archaeological Discoveries in 1996.
Fengdu Temple Fair
Fengdu Temple Fair, originated from a local famous mountain fragrance fair, started in the Western Jin Dynasty (266-316 A.D.), and particularly flourished in the Tang (618-907 A.D.) and Qing (1636-1912 A.D.) Dynasties. It developed up to now accompanied with the "folk culture of Fengdu Ghost City," and the State Council included it in the list of national intangible cultural heritage in 2014.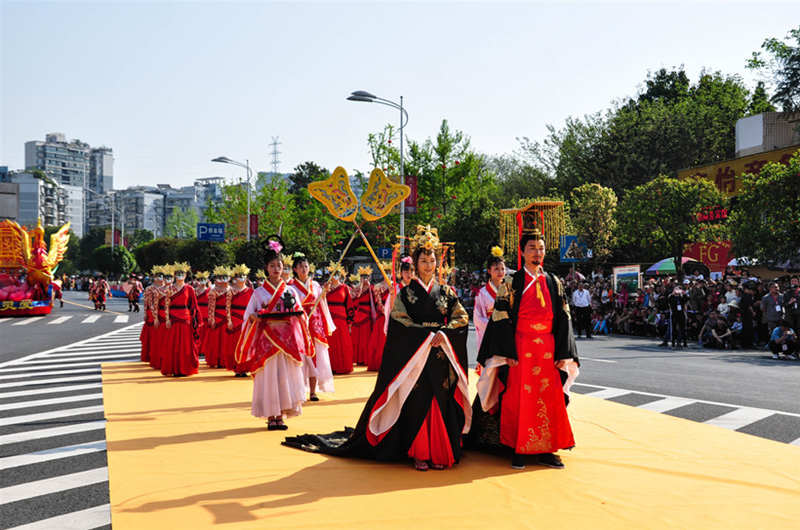 Emperor of the Underworld and his Empress
Held on the 3rd day of the third Chinese lunar month every year, each session of the temple fair attracts hundreds of thousands of tourists from home and abroad. After more than 1600 years of development, today's Fengdu Temple Fair is no longer a single fragrance festival for praying. It has become a large-scale activity of cultural tourism and business, with international popularity and reputation, as well as continuous enhancement of its influence.
Abundant Resources
Fengdu has many kinds of specialties, such as beef, pickled mustard tuber, red-heart pomelo, and so on. All of these specialties show Fengdu's path to develop its industry while maintaining good ecology.
Fengdu Beef Cattle
Fengdu beef cattle industry enjoys a booming development. Fengdu began to build the beef center of China in 2008. Through years of development, Fengdu has formed a whole industry chain which integrates forage cultivation, ecological breeding, intensive processing, marketing, scientific and technological research, and development.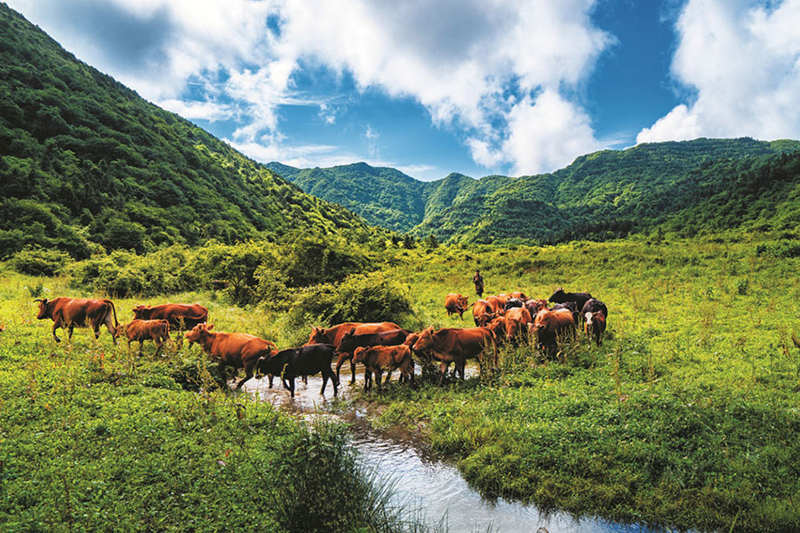 Beef cattle
Now, Fengdu has become a major beef-raising county. It is the core area of modern animal husbandry beef breeding and the national grain-saving beef breeding base. It is the only national demonstrative region of beef quality and safety for export, the demonstrative county of national science and technology enriching the people and strengthening the counties, and the demonstration county of poverty alleviation industry in China and Chongqing.
Chicken with Chili and Pepper
Over 300 stores are selling the chicken with chili and pepper in Fengdu, making people smell the fragrance and see the red oil on every street of Fengdu. In 2018, the sales volume of the chicken was 400 million yuan.