Chongqing- There is a city in Chongqing, surrounded by nature, water and mountains and famous for its art and culture. Established during the Western Wei period (553 A.D.), Liangping stands as a beacon of art and culture for Northeastern Chongqing.
The people of Liangping enjoy abundant resources and believe living a happy life depends on nature.
There is a piece of bamboo, called Baili Zhuhai, which means a sea of bamboo for hundreds of kilometers. The sea of bamboo has various diversities of bamboo species, thus, getting the title of Bamboo Museum and the Gene Pool of Bamboo. Nowadays, Liangping proposed a protection plan for the sea of bamboo by stopping the mining industry and other industrial development.
In addition to nature, Liangping is famous for its art and culture, and also pomelos.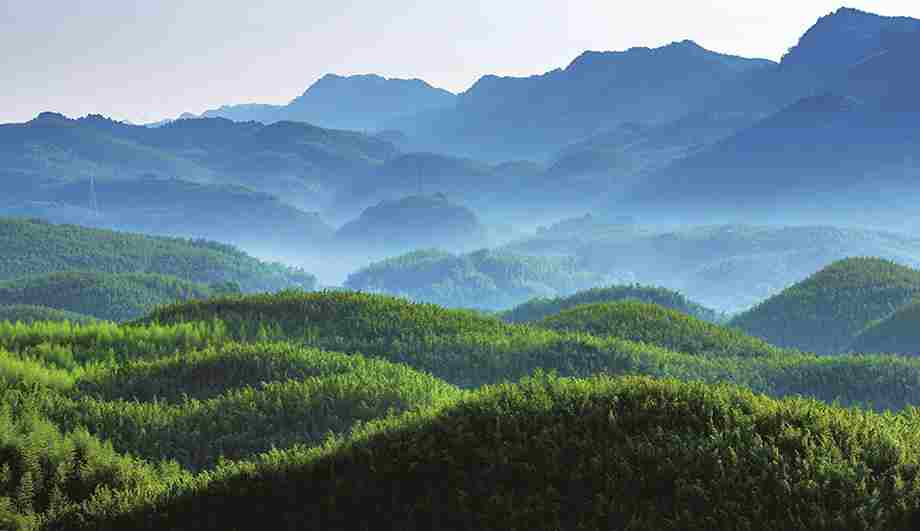 The sea of bamboo in Liangping, photo credit to Zeng Weimin
Traditional blinds with 80 processes reach to common family
Made by a local bamboo species (Neosinocalamusaffinis), Liangping blinds have more than 80 processes to complete the production. This stems from the Song Dynasty and was regarded as a tribute to the royal family at that time. A large Liangping blind was hung at the Great Hall of the People in 1959 in Beijing. Zhu De acclaimed it as NO.1 Blinds in the World.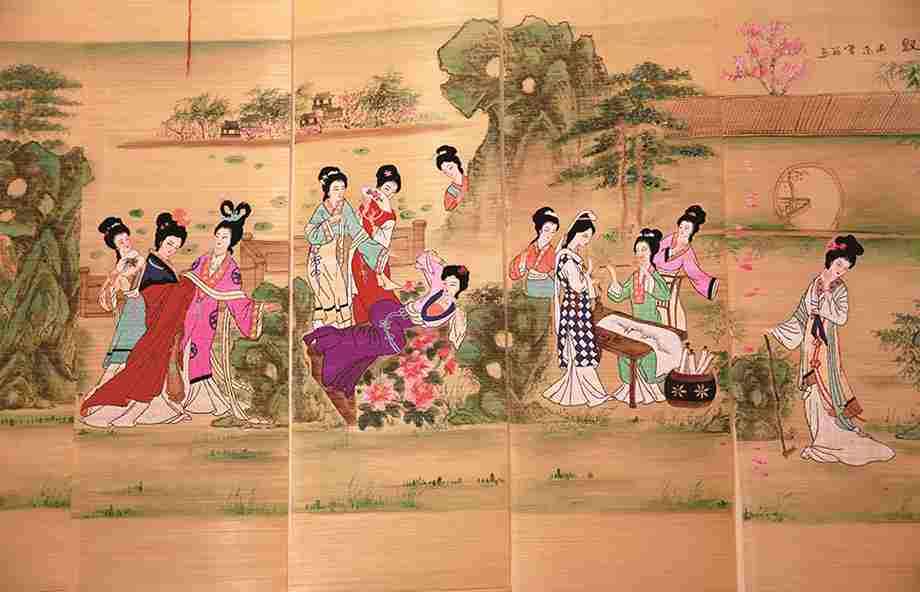 A beautiful Liangping blind
However, it was always regarded as a tribute or a gift before, which was unavailable to ordinary people. With the development of modern society, the aesthetic standards and daily needs of people are growing. Therefore, the producer of Liangping blinds started product innovation to make screens available to everyone.  
Moreover, there are more than 90 intangible cultural heritage items, just like Liangping blinds, such as Lantern opera of Liangshan, New Year pictures of Liangping, and so on, thus, earning the title of the Hometown of Chinese Folk Art and Culture.  
An incredible shrine connected two sides of the mountain
Shuanggui Tang also named as Fuguo Temple, located at Jindaigui village on the southwest Liangping District. It was built in the Qing dynasty in 1653, which has over 360 years' history. There are two cassia trees in the shrine, therefore, getting the name Shuanggui Tang, renowned as the House of Southwest Buddhist.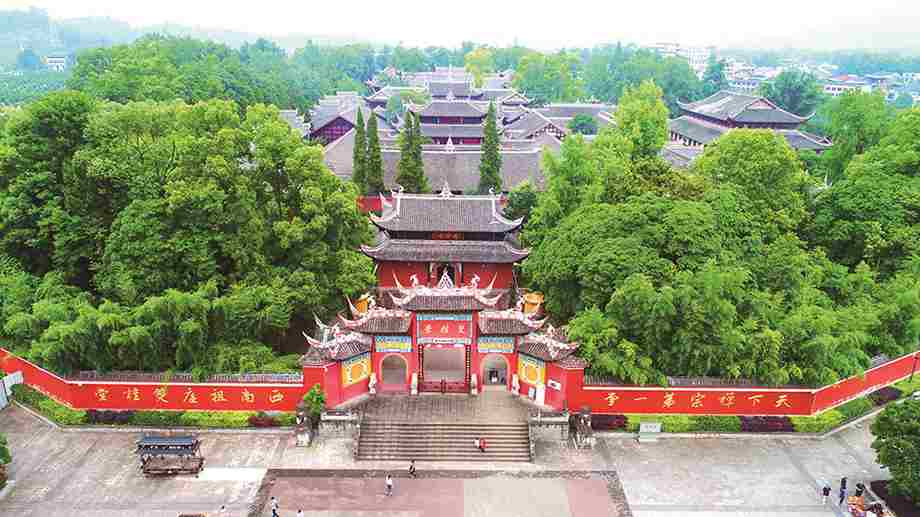 Shuanggui Tang, photo credit to Wu Mengxiong
During the Qing Dynasty, it connected two sides of the mountain, becoming an economic tie there. After developing the mountain, two sides were stitched together and Shuanggui Tang's function and history impacted calligraphers and poets. There are over 1,300 poems about Shuanggui Tang with a profound meaning.
Sweet fruit with more than 200 year's history of cultivation
Because of the unique construction of land and soil constituents there, as well as adequate water resources, Liangping is an excellent place to plant pomelos. Meanwhile, the weather there is also fit to plant this kind of fruit. Pomelos in Liangping has canary yellow flesh with intense fruit flavor, tasting sweet, tender, and succulent.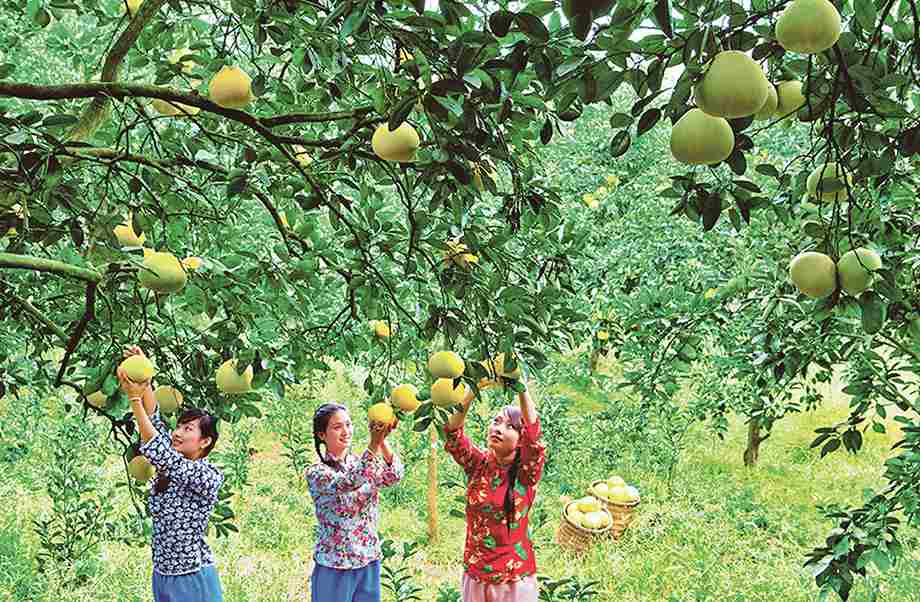 Growers are picking pomelos, photo credit to Jiang Shengbin
In the Qing Dynasty in 1796, Liangping had already begun to cultivate pomelos, introduced from the Fujian Province. During the past 200 years, growers there kept studying and improving to make them taste even better. In 2004, Liangping was named the Home of Pomelo for China.  
Nowadays, the ecological pomelo planting park in Liangping has 150 thousand mu (100 square kilometers). In addition, there are 5,742 old pomelo trees, with over 100 years' history, which were planted during the Qing Dynasty, in Longtan Village.  
To develop the pomelo industry further, Liangping started to produce pomelo-related tea, wine, essential oils, shower gel, soap, shampoo, and so on, whose output has surpassed one billion RMB.