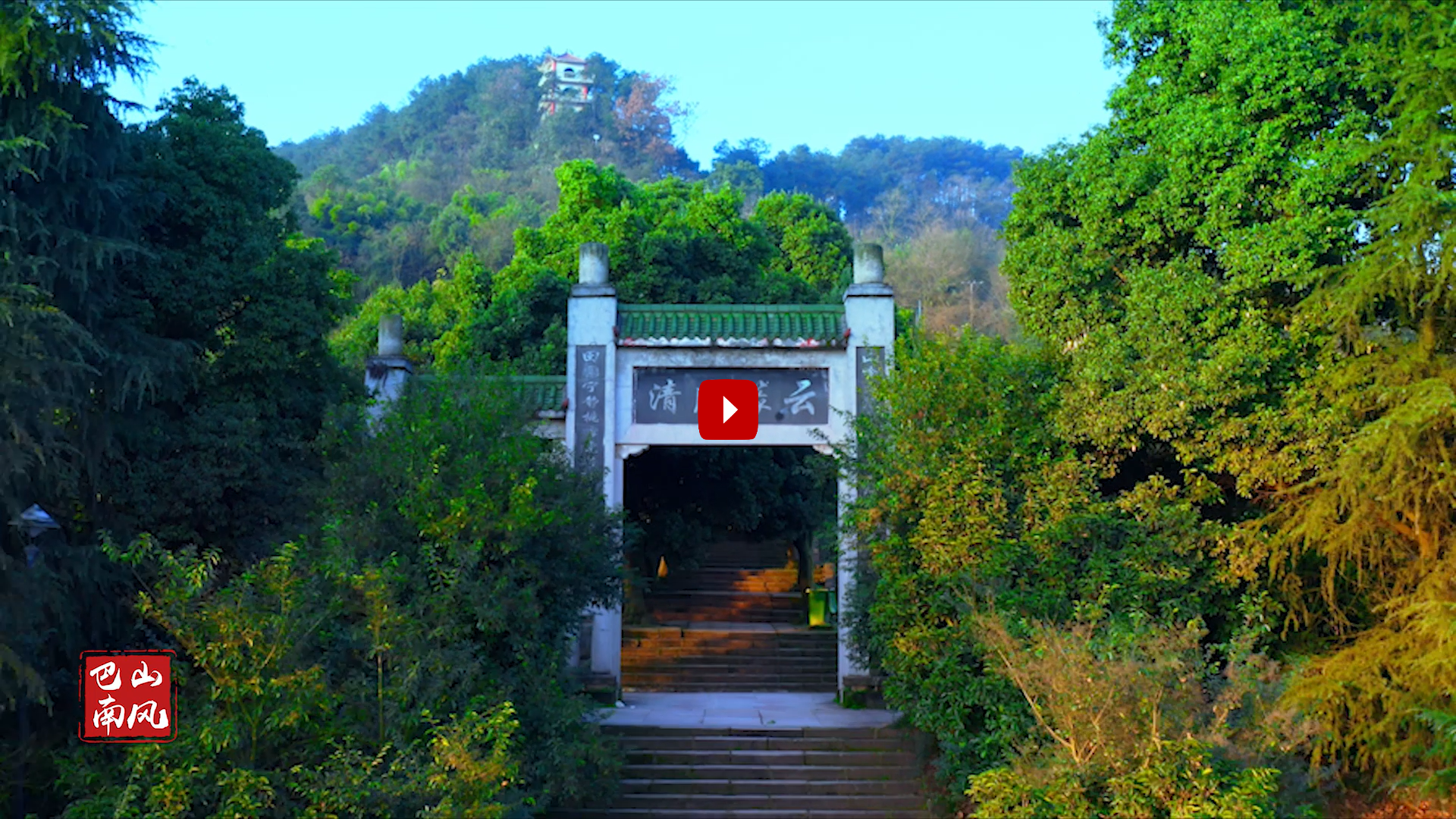 Chongqing- Traversing the great river of history, Qing Dynasty literati Jiang Huizhao once eulogized his love for this land of mountains and rivers in the poem 'Zhouci Mudong.'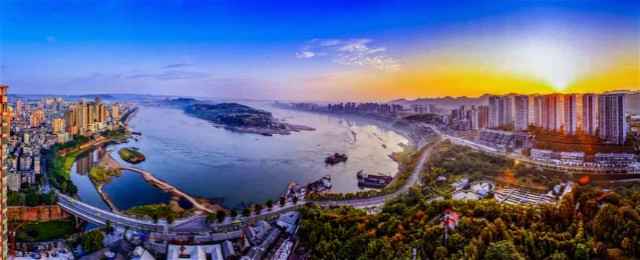 A city view of Ba'nan District at sunset.
Banan, historically known as Yiba County, was once the capital of Ba State, goes back more than 3,000 years. In 316 BC, the State of Qin established Ba County here. Later, the Northern Zhou Dynasty renamed the area as Ba County, before it was finally re-designated as Banan District in December 1994.
The rich and timeless Bayu culture has lasted through the ages and gave birth to the heroic general Ba Manzi, who sacrificed himself in honor and service to his country.
Outstanding figures from Banan District include the revolutionary army figure Zou Rong, the modern democratic revolutionary politician Yang Cangbai, and the first of New China female ambassador Ding Xuesong, who were all tenacious, open-minded, and forward-thinking, all qualities of the Banan spirit.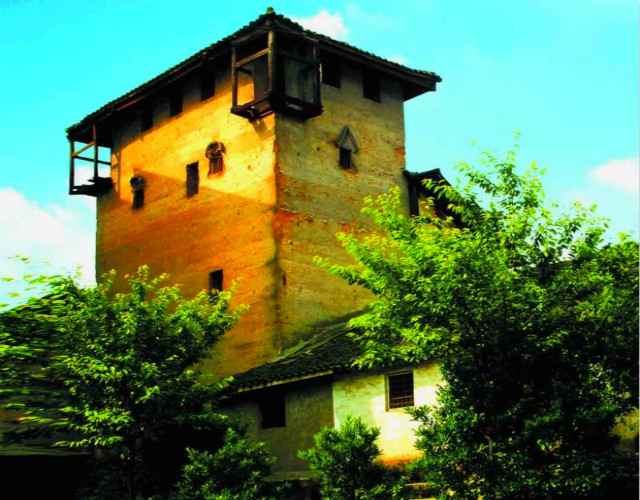 A watchtower at Fengsheng Ancient Town.
Banan has absorbed the finer cultural elements over history and is the origin of Mudong folk song and the traditional musical style called Jielong Chuida, which features giant horns and percussion instruments. These are listed as national intangible cultural heritage.
There are also 13 municipal level intangible cultural heritage projects, and 60 more on the district level.
Ancient towns such as Fengsheng and Mudong have been preserved in their entirety, and have inherited the unique essence of history and culture.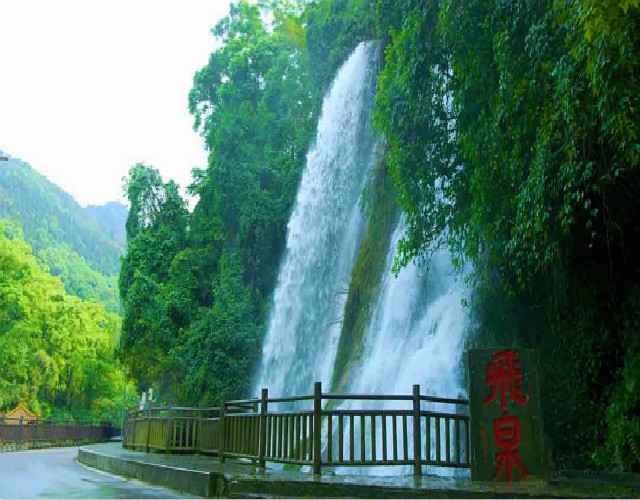 A steep waterfall embellishes the resort of Nanquan' South Spring' Village.
Banan has a wealth of tourism resources, with over 60 rivers, 60 kilometers of Yangtze riverbanks, four river islands, 93 lakes, and nearly 50% of forest coverage in the Chongqing Urban Area.
Hanhai Ocean Park, Huaxi LIVE, Yunlin Tianxiang, and other new cultural and tourism landmarks have added further shine to this beautiful district.
In 2007, the China Mining Association rated Banan as the first Home of Chinese Hot Springs in Western China. The district has also been rated as an 'Excellent Urban Tourism Destination in China,' known thanks to the great scenery and conducive environment for health and recuperation widely.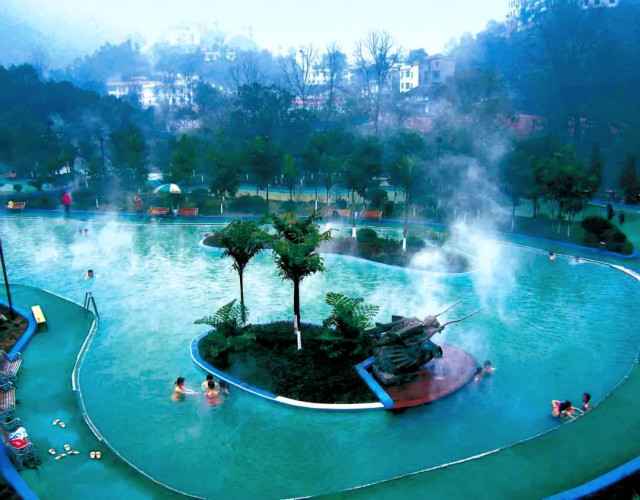 The Dongwenquan' Eastern Hot Springs' of Ba'nan District.
As he gazed at the flowing river waters, Ming Dynasty literati Wang Tingxiang created the poem Mudong Station on rice paper, writing the sights and sounds he beheld on his journey through Ba County, so that future generations could take a glimpse back in time to this idyllic location.
Mudong is a prosperous waterside town on the banks of the Yangtze River. Among the historical figures of Yang Cangbai, Ding Xuesong, and Zou Rong, former vice-chair of the All-China Women's Federation Huang Qizhu, former Chinese ambassador to Jamaica Yu Mingsheng, and famous Sichuan opera performer Shen Tiemei all came from this area.
Fengsheng Ancient Town is not only rich in history and culture; its also known as the first dry dock on the Yangtze River, and features ancient watchtowers, the Ziyun' ringing' stone, and the unique spatial structure of Millennium Street.
The Peng Family Courtyard is located in Baihelin of the Nanquan Residential Area, Banan District. It was built by the great salt merchant Peng Ruichuan in the second year of Daoguang in the Qing Dynasty (1822). It has a history of nearly two hundred years and is the most intact of ancient residential buildings in Chongqing.
You can see all kinds of hollow, round sculptures and deep, shallow reliefs throughout the courtyard. The shapes of opera characters, instruments, chess pieces, calligraphy, paintings, dragons, phoenixes, flowers, and birds are vividly true to life. They represent epics captured in wood and stone, which will remain forever through time.
As an important center in the days of Ba County, Banan retains the greatest wealth of Ba culture relics, with nine national and municipal level protected units, 1,485 immovable cultural relics, and 210 precious movable cultural relics.
On Shengdeng Mountain in Banan District, Qing Dynasty poet Cheng Chunxiang described the luxuriant scenery and joy of reaching the summit in the poem 'Qilu.' 
In spring, the rich natural color of red maples, roses, peach blossoms, cherry blossoms, rhododendrons, poppies, and other ornamental flowers and trees bloom throughout Nanhu Botanical Gardens.
The Asian red maple leaves in Wuzhou Garden compete with hundreds of flowers, while the color forest boasts varieties such as the Saponaria, maple, and gold rush trees. The gal sang flowers, rapeseed, and begonias compete for beauty and transport the visitor into a mesmerizing world of color.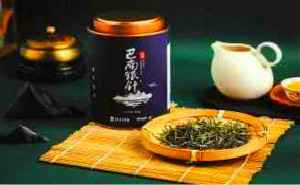 The famous tea leaves of Banan featured at the Chongqing Asia Pacific Mayors' Conference.
Banan in summer is a world immersed in water activities. There are many unique rafting locations such as Longhu Gorge, Foying Gorge, and Longquan Valley. In addition, the Chongqing Hanhai Ocean Park and other water attractions are also great places in the summer months for leisure.
In autumn, you can wander among the orchards, go deep into nature, breathe fresh air, taste delicious fruits, and experience the joy of pick your own. You can also stroll through Xiliutuo Town, and explore the relics and architectural style of Ba culture through the intersecting streets, lanes, and courtyards.
During the winter, people bathe in the mist-shrouded jade-like pools as they nourish the body and mind. Banan accounts for half of the total hot spring reserves in Chongqing and enjoys a prominent status in the world's hot spring capital. The hot spring resorts have their own unique characteristics. Dongwenquan has the world's only constant temperature hot spring cave among the karst geomorphology. Nanwenquan is famous historically, as it's said that Emperor Jianwen once lived in seclusion here, while celebrities such as Guo Moruo and Zhang Henshui have also stopped here.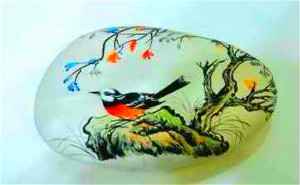 Stitch needle embroidery is a famous artistic product of the Banan District.
In addition to the natural landscape, there is also a fascinating modern culture and art center, the Chongqing Huaxi International Culture and Sports Center. They can meet international and domestic high-end sports competitions and cultural events.
Over 130 major events have been held in these venues, including the World Figure Skating Grand Prix, International Cultural and Creative Week, the DOTA e-sports league, and pop concerts with famous celebrities.
Zhao Xi, known as the first poet of the late Qing Dynasty, wrote the poem 'Yudong Creek' while passing through Ba County. In just 28 words, he not only outlines the beauty here but also praises the hard-working and simple life of local people, which has nurtured the wealth of intangible heritage.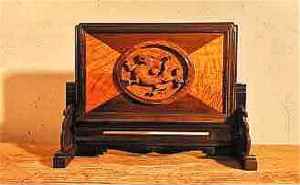 In 2017, traditional wood carving methods were listed a Chongqing Municipal level intangible heritage.
Yang Shihua, a female artist, born in Yudong, Chongqing Banan, inherited the art of stitch needle embroidery. This method combines the skills of embroidery and painting, using both long and short cross lines, and layers of added color for greater expression. The needle method is lively, smooth, rich in color, with strong layers and unique style. This is a must in the field of Chinese embroidery art.
For thousands of years, Banan tea has been inherited, polished, and transformed through the glowing ingenuity and charm of Banan people.
Since the founding of New China, Banan tea makers used their ingenuity to produce traditional leaves using an eight-step process, which makes for an even appearance, appetizing color, smooth touch, long-lasting fragrance, which tastes fresh and mellow once they have been infused.
As a Chongqing municipal-level intangible cultural heritage project, Banan tea-making techniques featured at the Chongqing Asia-Pacific Mayor's Summit won the 6th and 7th installments of the Three Gorges Tea Competition. They came first in the China Tea Competition.
Over thousands of years, the district of Banan has carried forward the past, integrating fine traditional heritage with modern development, as it shines with ever more brilliance.