Blending, Reproduction and Complementarity:
Repertoire Display of China's Internationally Inspired Performing Arts Productions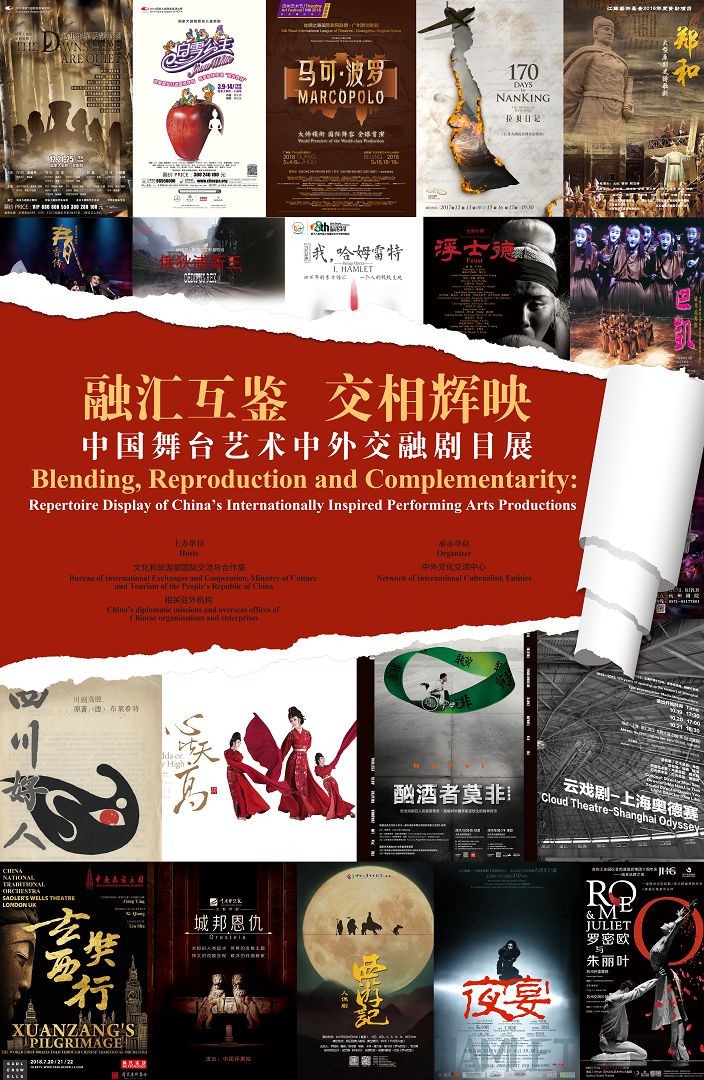 Preface
Mutual drawing among different cultures happens all the time. When it comes to art, dialogues are often based on empathy among men regardless of cultural differences.
In performing arts, contrasting elements such as the east and the west, the traditional and the contemporary, and the classic and the reconstructed, if blended with skill and style, can make the shows refreshing and thought-provoking. This repertoire display, in this light, presents the posters and introductions of 32 productions created by Chinese artists since China's Reform and Opening-up in 1978, who have been inspired by Chinese and global classics in the field of culture and arts.
The shows in the repertoire, including Peking operas, Kunqu operas, dramas, operas, dance dramas, musicals, children's theatre productions and music concerts, can be seen as embodiment of cultural and art blending, as they are Chinese and foreign stories adapted with such intercultural awareness that their messages could be delivered to audiences from both China and the globe. Thanks the creativity of Chinese and international artists, these shows are enriched by Eastern and Western cultures, and they successfully illustrate that art can transcend time and borders.